When there is a release to the environment from an underground or aboveground petroleum storage tank, the Fund may provide reimbursement for cleanup for certain tank owners/operators. This eligibility is primarily dependent on the tank compliance history.
Categories of Eligibility
There are two main categories of eligibility to the Fund. These include Responsible parties and Non-responsible parties. The Responsible party is the tank owner/operator. Parties in this category will have a $10,000 deductible imposed on their reimbursements. The Non-responsible category includes property owners, orphaned or abandoned tank owners and lenders. No deductible is imposed on reimbursements for these Non-responsible parties.
Parties not eligible to the Fund include the following: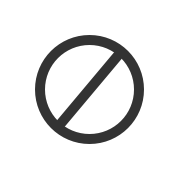 Insurance companies

Federal facilities

Railroads

Airports

Neighboring property owners
Choose the appropriate Responsible or Non-responsible party type below for details regarding how to establish eligibility and apply to the Fund.
Transferring Eligibility
Once established, Fund eligibility can be transferred to another party. A transfer usually occurs when a Responsible party wishes to sell the site before remediation is complete and transfer that eligibility to the buyer.
Any penalty reductions imposed on the original eligible party for regulatory non-compliance will transfer and apply to any subsequent buyers with respect to all remediation activities conducted through closure.
Eligibility established by Non-responsible parties can also be transferred to another party. However, eligibility established by a Non-responsible party cannot be transferred to any person who owned or operated tanks at the subject property at any time prior to the discovery of the contamination.