Following decisions made by the PSTC (Petroleum Storage Tank Committee), an OPS Fund Analyst or Remediation Section Technical Reviewer, the Fund Section will send the Applicant an FPR (Fund Payment Report) documenting these decisions. Any unallowed costs will be accompanied by a brief statement providing the reasons why the costs are unallowed. If the Applicant reviews the FPR and is dissatisfied with any of these decisions, the Applicant can dispute the decisions by filing a Protest of Fund Payment Report form within 60 calendar days of the date of the FPR. If the Applicant does not file a written protest within the 60 calendar days, the Applicant will have waived his or her right to object to anything covered by the FPR. At this point, everything regarding the application, including the amount of reimbursement and percentage reductions (which includes any reductions applicable to future applications), will be deemed final.
Protests can be submitted to dispute:
The eligibility determination made by the PSTC.
The percent reductions imposed at the time of the Original application.
Any unallowed costs that reduce the reimbursement received. Sections 8-3 and 8-4 of the Colorado Petroleum Storage Tank regulations provide details regarding allowed and unallowed costs.
Out-of-scope CAP (corrective action plan) costs are considered not eligible for reimbursement. Protests may not be filed for CAP costs that are considered out-of-scope or that exceed the phase of work budgeted for an approved CAP or CAP modification and the associated Economic Feasibility Summary. Section 8-2(c) in the Colorado Petroleum Storage Tank regulations provides the authority for the not eligible determination. If a protest is received for not eligible costs, it will be returned to the Applicant.
To file a protest, complete the Protest of Fund Payment Report form.
Keep the following in mind when completing the form.
Protests must be submitted within 60 calendar days from the date of the FPR.
Any protests received after the 60 calendar days will be dismissed.
The Protest of Fund Payment Report form must be signed by the Applicant who signed the Reimbursement Application.
A clear statement of each item being disputed on the FPR must be included in section 5 on the Protest of Fund Payment Report form, and any relevant supporting documentation should be submitted with the form (see the example below).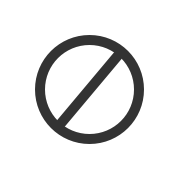 The Applicant and the Consultant will receive an acknowledgment letter from the Fund stating that the protest has been received.
The protest will be assigned a number that will be used on all future correspondence.
The Fund Analyst or Remediation Technical Reviewer will review the protest and any supporting documentation and make one of the following recommendations to the PSTC.
| | |
| --- | --- |
| Recommendation | Recommendation Description |
| | Full payment of protested costs will be issued, along with a final determination letter that will resolve and close the protest. |
| | A settlement agreement for a partial payment will be prepared by the Attorney General's office and signed by both OPS and the Applicant, which will resolve the matter and close the protest. |
| | If OPS determines that payment will not be made for the protested costs, the protest will be sent to the Attorney General's office for dismissal. The Attorney General's office will prepare the Motion To Dismiss and notify the Applicant. The Applicant must respond by the deadline if the Applicant wishes to schedule a formal hearing before the PSTC to dispute the protest dismissal. |